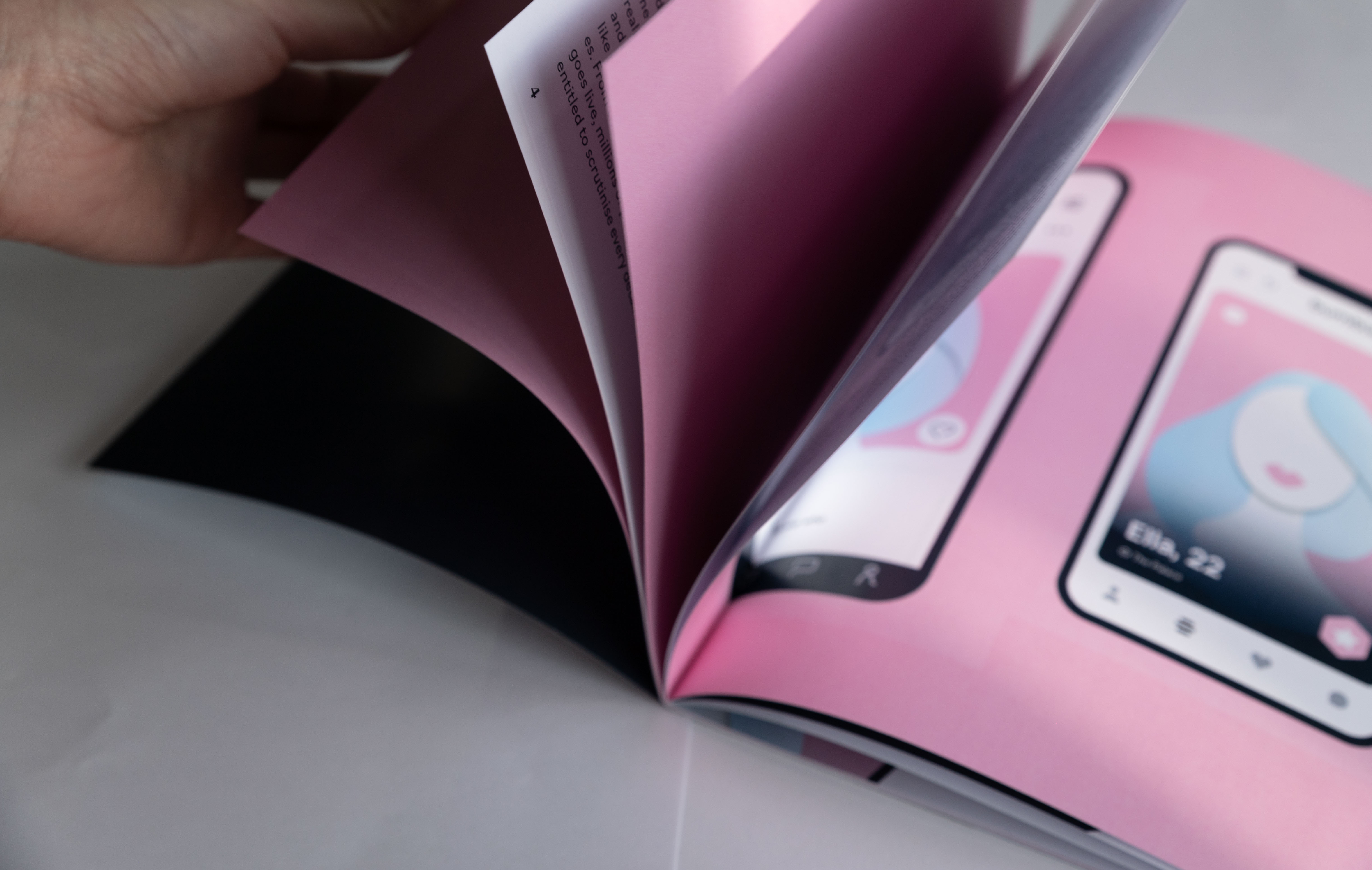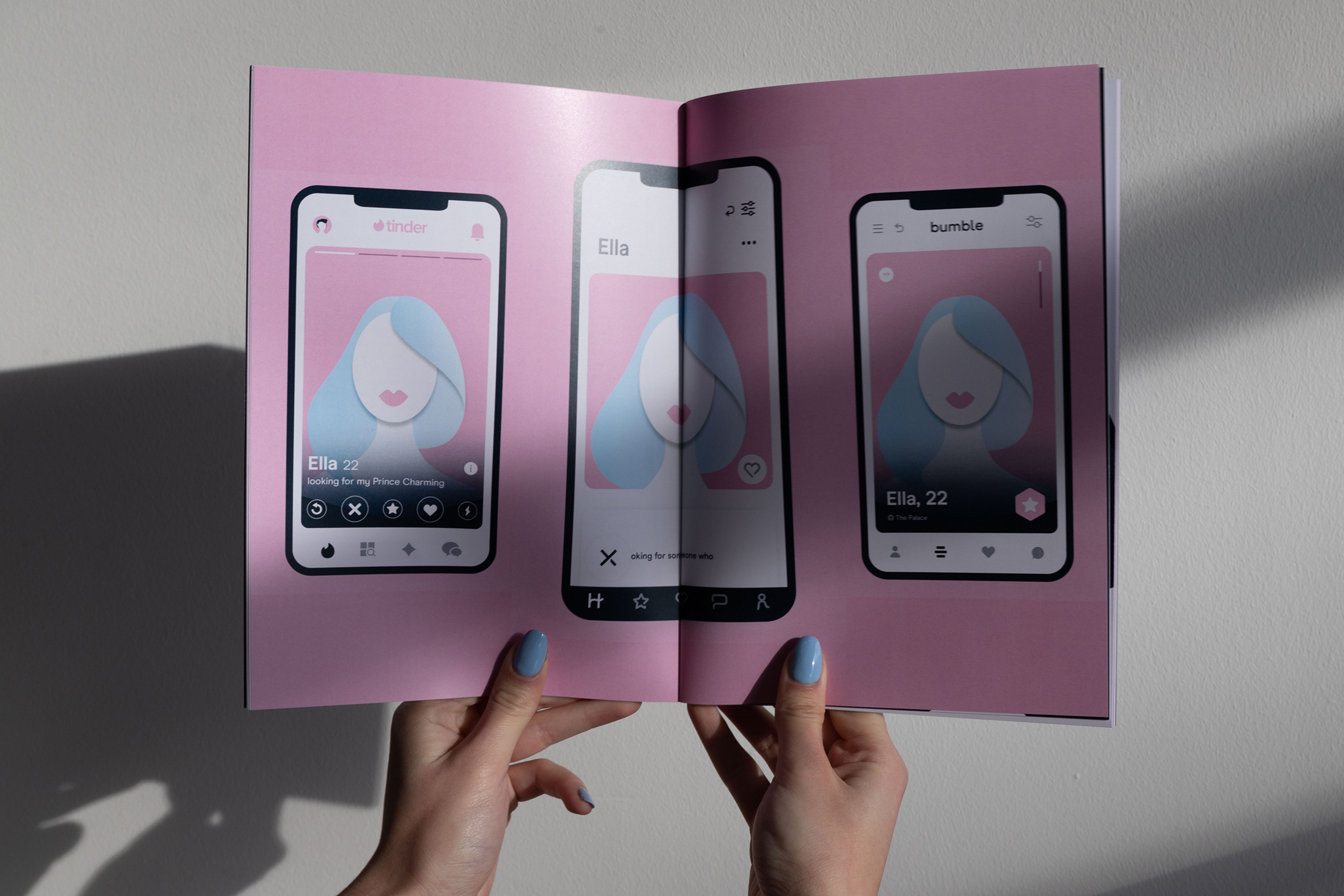 A Fairytale for Sale
The publication unravels the links between dating app design and the commercialisation of love and relationships.
A simple typographic treatment allows for the ease of lecture. The copy is intermitted with minimalist vector illustrations referring to the aspects of dating app interface, discussed in-text. All graphics base on the fairytale theme enhancing the textual metaphor.