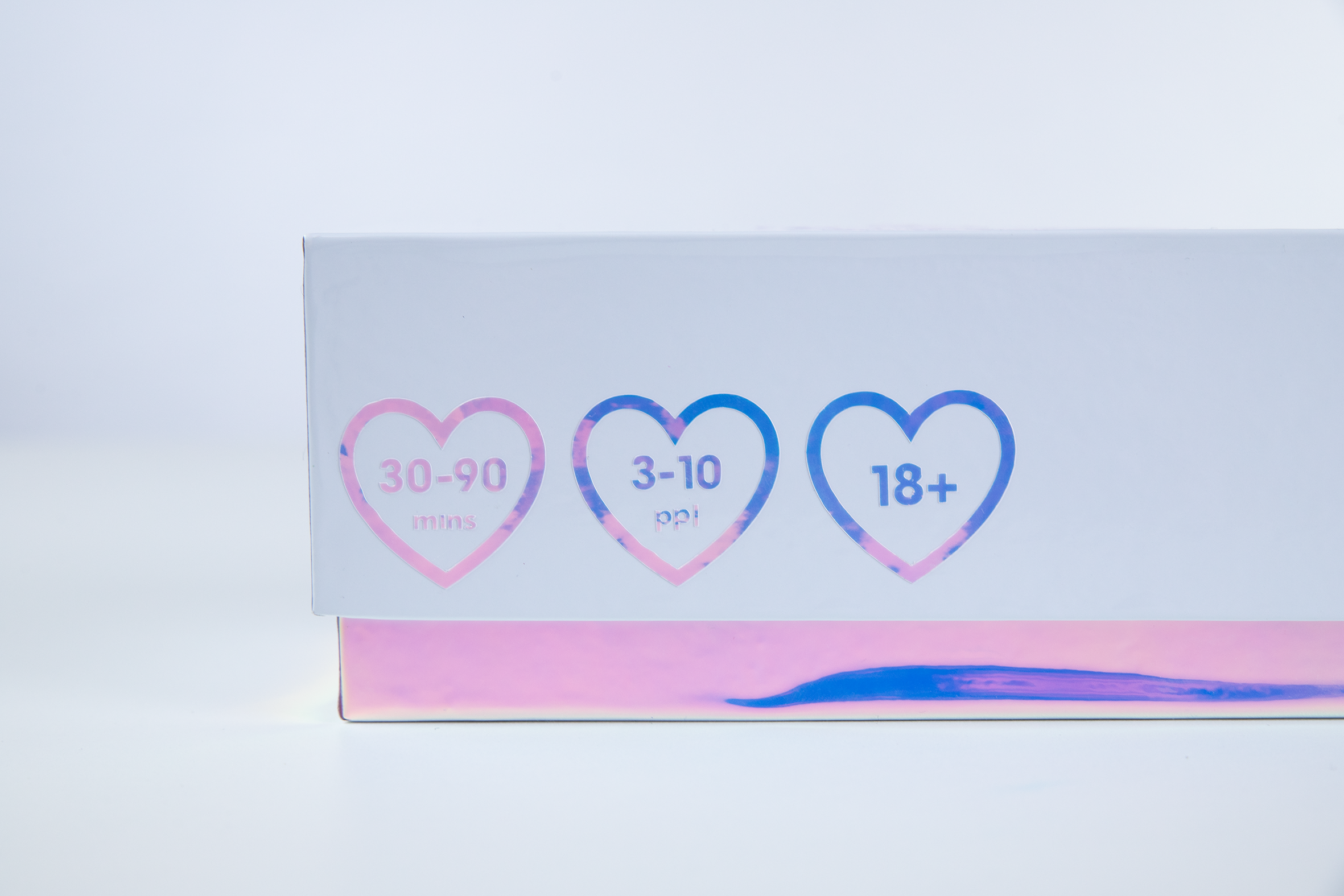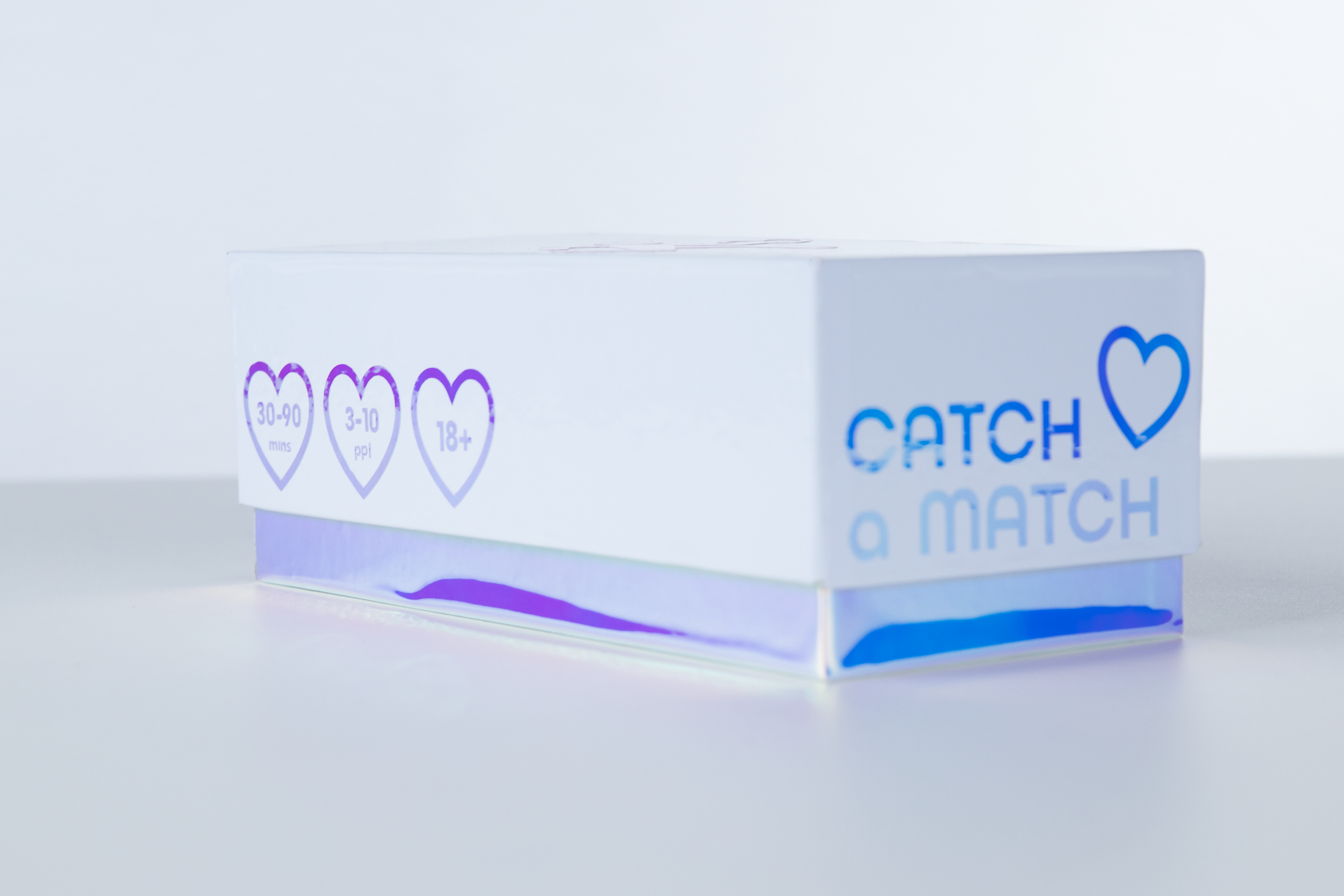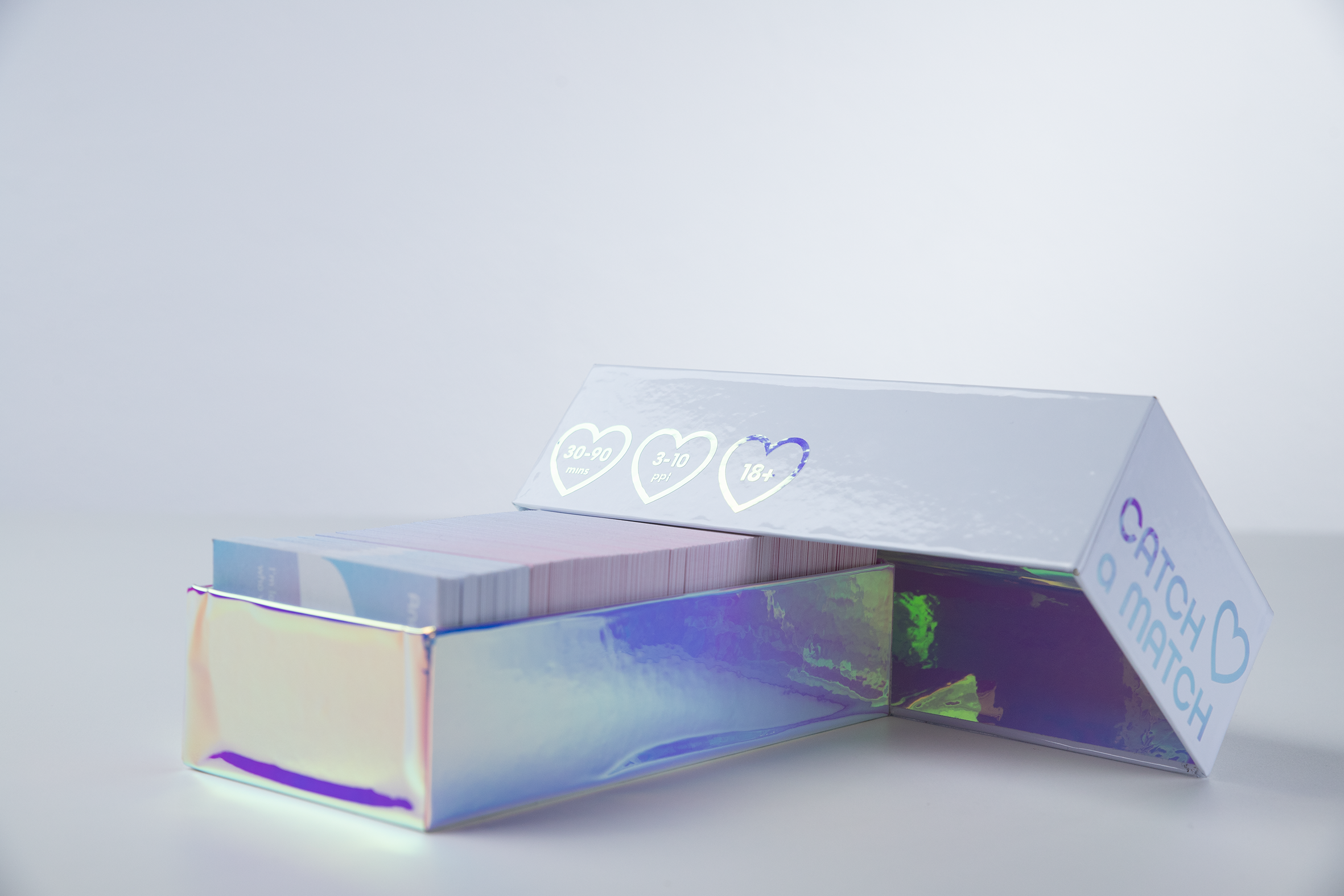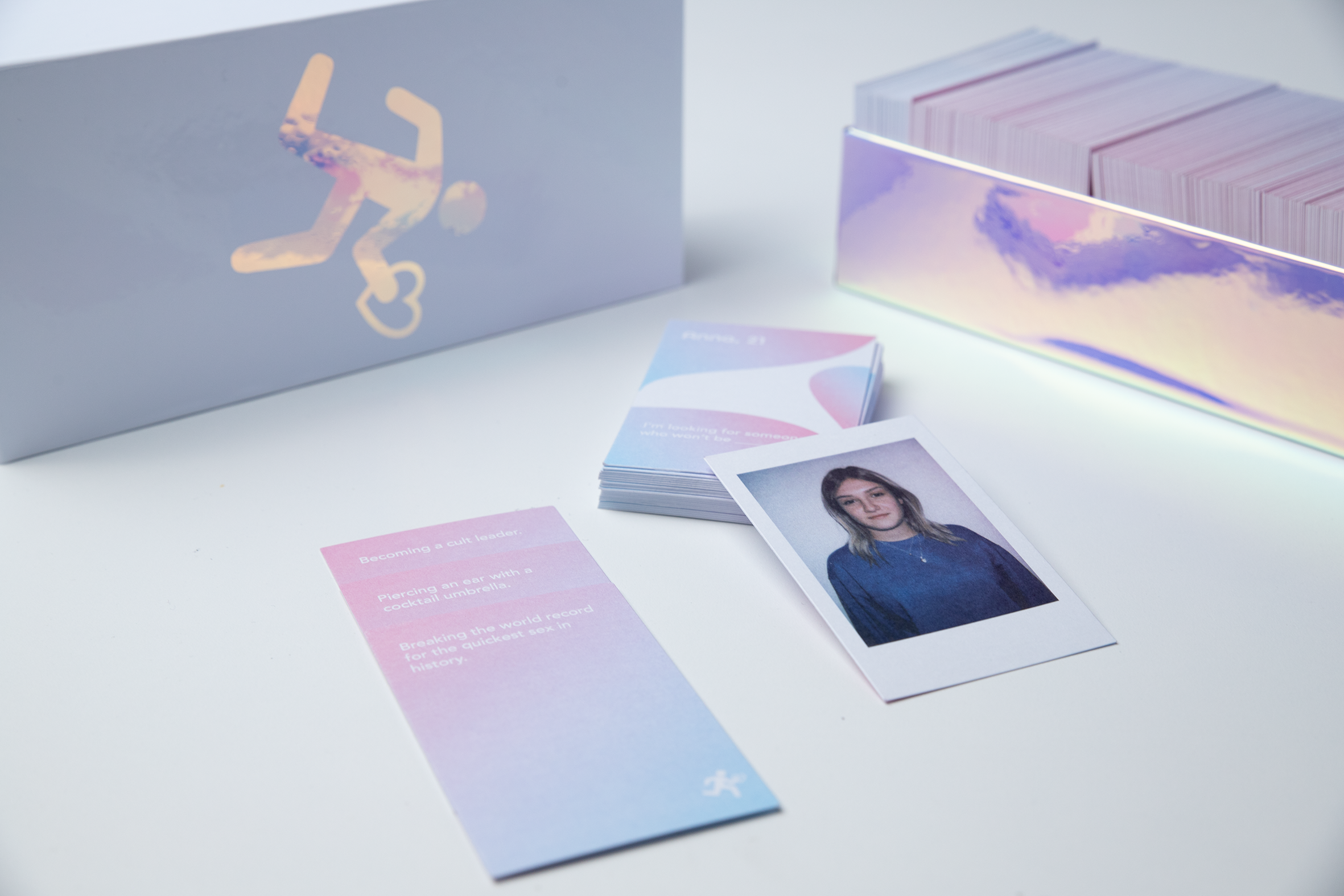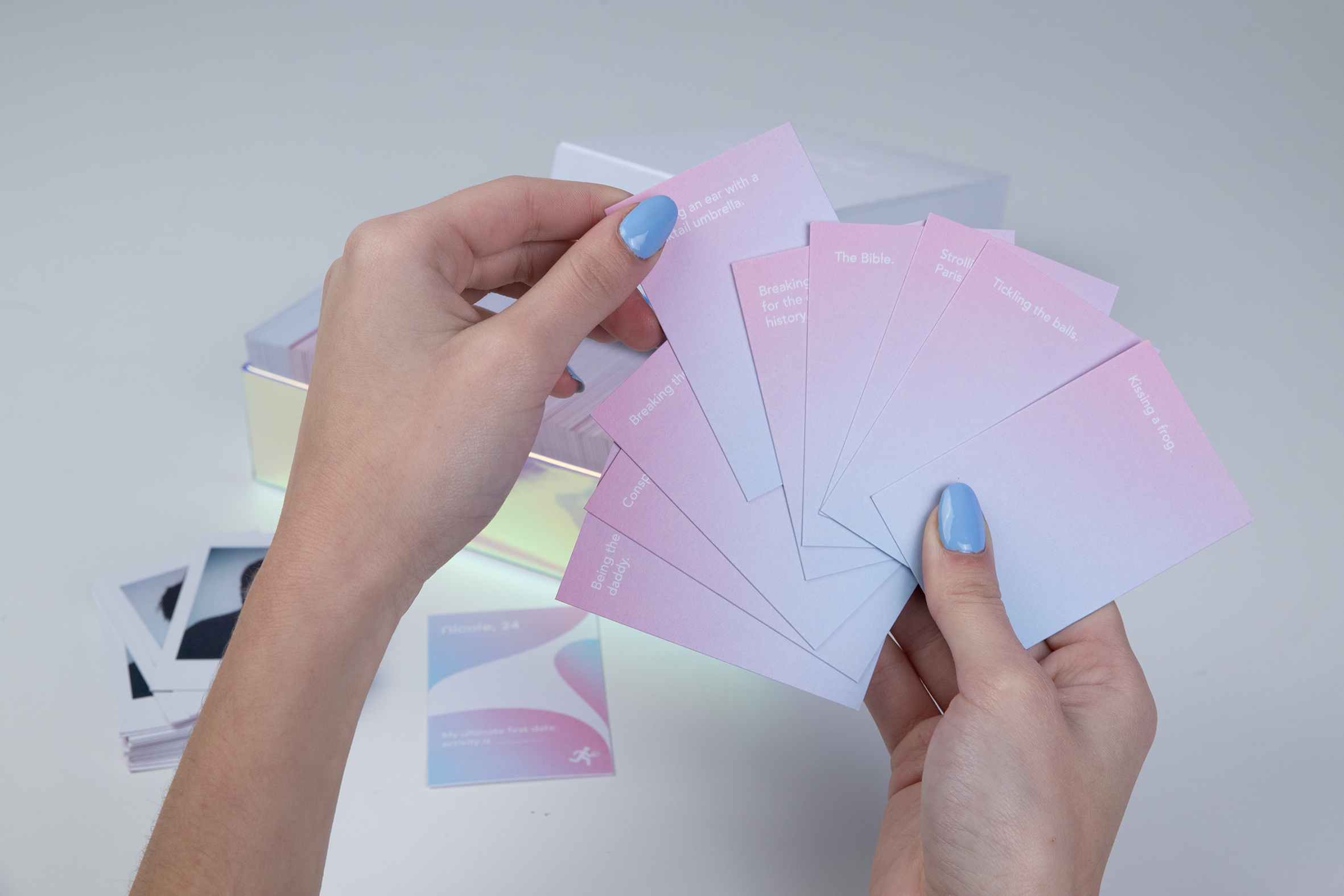 Catch a Match
The card game is an ironic commentary to the commercialised and superficial pursuit of romantic partners popularised by dating apps. It is comprised of 60 profile cards with photographs and profile prompts and 300 answer cards that can be used to complete them.
The visual identity has been constructed to reflect the playful and lighthearted character of the game. Centred around the heart symbol it plays on the motif of the pursuit of love.
The packaging is covered in holographic foil with logos and signage embossed in the material.