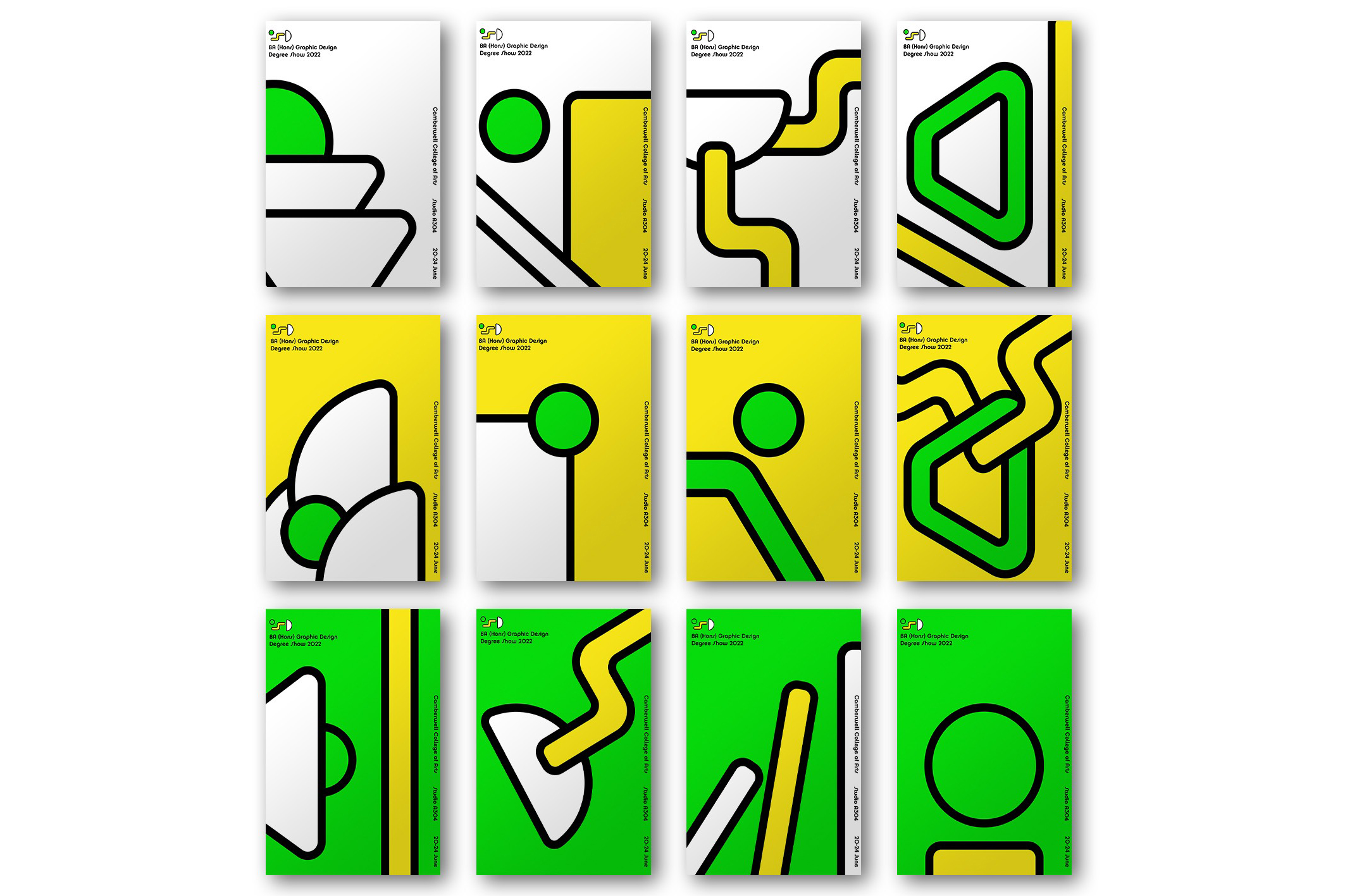 Make Yourself at Home
Make Yourself at Home is a concept proposal for the Camberwel College of Arts BA Graphic Design 2022 Graduate Showcase. The visual identity is based around geometric shapes, inspired by the interiors of the design studios, in which the students have been working for the past 3 years.
The concept of 'making' is expressed through a custom modular typeface which can be endlessly reformed into different styles and formats.
The promotional materials include teaser posters and instagram posts featuring magnified shape compositions and informational posters and leaflets.
The playful identity is carried through online in the website with various interactive elements such as a movable puzzle menu and online games inspired by the on-site workshops.
In collaboration with Raquel Alves.